A. J. Diehl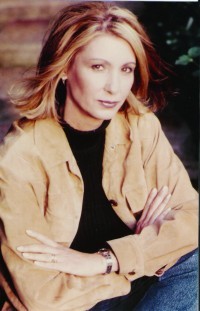 Award-winning writer A.J. Diehl is the author of a report on crime and violence in the media. She's been featured as a spokesperson on radio and television, and in newspapers such as
USA Today
and
The Los Angeles Times
.
Previously a senior news editor who worked with ABC, CBS and NBC-affiliated TV newsrooms, Diehl also freelances for regional and national publications. She's worked in the magazine, music and concert industries, and has organized artists for the LAPD's D.A.R.E. program and other youth initiatives.
The Mind Box, her fast-paced debut novel, took "Editor's Choice" stripes at the San Diego Writers Conference. The manuscript also received high praise from Silence of the Lambs editor Richard Marek who penned the
Central Park Jogger
book.
Top writing awards also went to Diehl at the Maui Writers Conference and she's won several national awards for creative excellence.
A member of the RTNDA (Radio and Television News Directors Association), the LA Press Club and the SPJ (Society of Professional Journalists), Diehl graduated from USC with honors in journalism.
TITLES BY A. J. Diehl